Hello all,
before showing my (almost) end result I want to thank Bleu Collar Bobbers for their great product(s) and flexibilty in adjustments of their kits! Cheryl and Lance; thanx!
I created a complete story of my build but I need to translate it to english. So this will come soon.
So for now just a small story.
I used the rear fender kit from BCB and adjusted it in such a way I do not need the side struts to support it. Here came the first flexibility from BCB because they delivered the fender without holes.
I also ordered some parts from the sadle kit but this was sent out today. So here again flexibilty from BCB. Because I already had the sadle made and mounted on the motor. I only need the cover that covers the electronics under the sadle. See pictures.
Pictures are from when we were finished 5 minutes so the bike is not cleaned/polished. Good photo's must also be made but these will follow as well.
I also posted some video's on youtube if you want to hear my bike (since I just created my exhaust from heating tube without mufler).
Search on "hakkerinc" in youtube.
Two video's;
"Bike finished (but not washed) after rebuild"
"HD-day Leopoldsburg 2011, last bike (including bang) is mine"
So now the moment you all have been waiting for
Before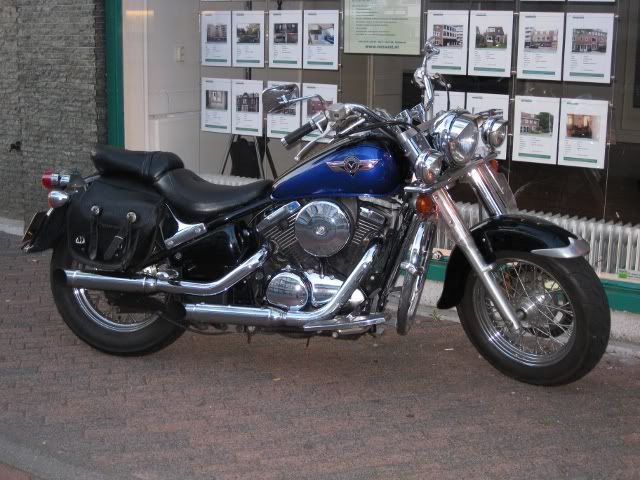 After